Deadline for paper submissions
Deadline for participant registration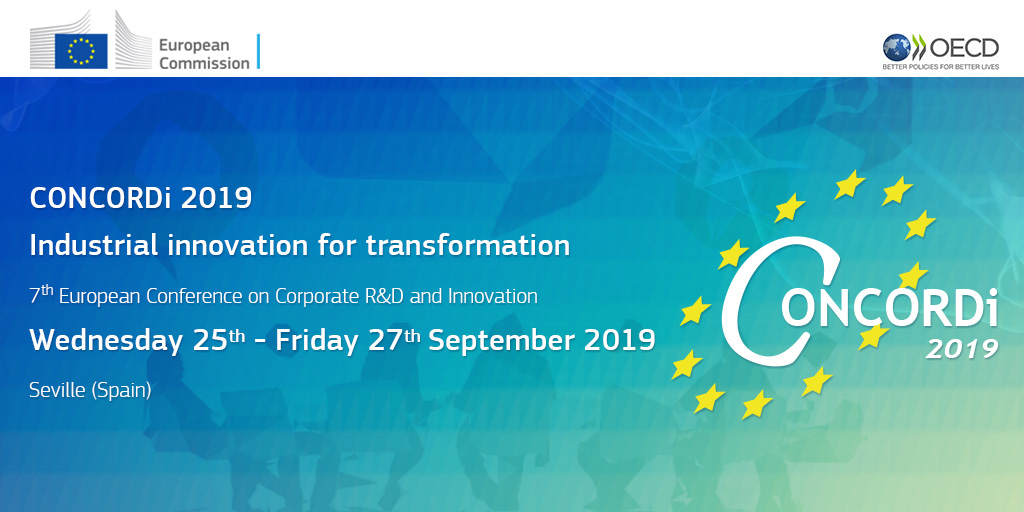 The biennial European Conference on Corporate R&D and Innovation, is launching a call for papers on issues related to the economics and policy of corporate R&D and innovation.
Organised by the Joint Research Centre in association with the OECD, CONCORDi 2019 aims to identify the research, business and policy challenges in this area for the decade to come, and to provide guidance to the EU industrial research and innovation policy agenda.
CONCORDi 2019 welcomes papers on two main core themes:
Innovation for structural change and industrial transformation
Industrial innovation and socio-economic transformation
Although priority will be given to papers related to these two core themes, the conference will also accept submissions of research articles related to other industrial innovation topics.
Deadline for submissions of long abstracts 9 May 2019
Communication of selected long abstracts/papers: 10 June 2019
To submit your papers and get more information about the conference please visit the CONCORDi 2019 website.
Deadline for paper submissions
Deadline for participant registration