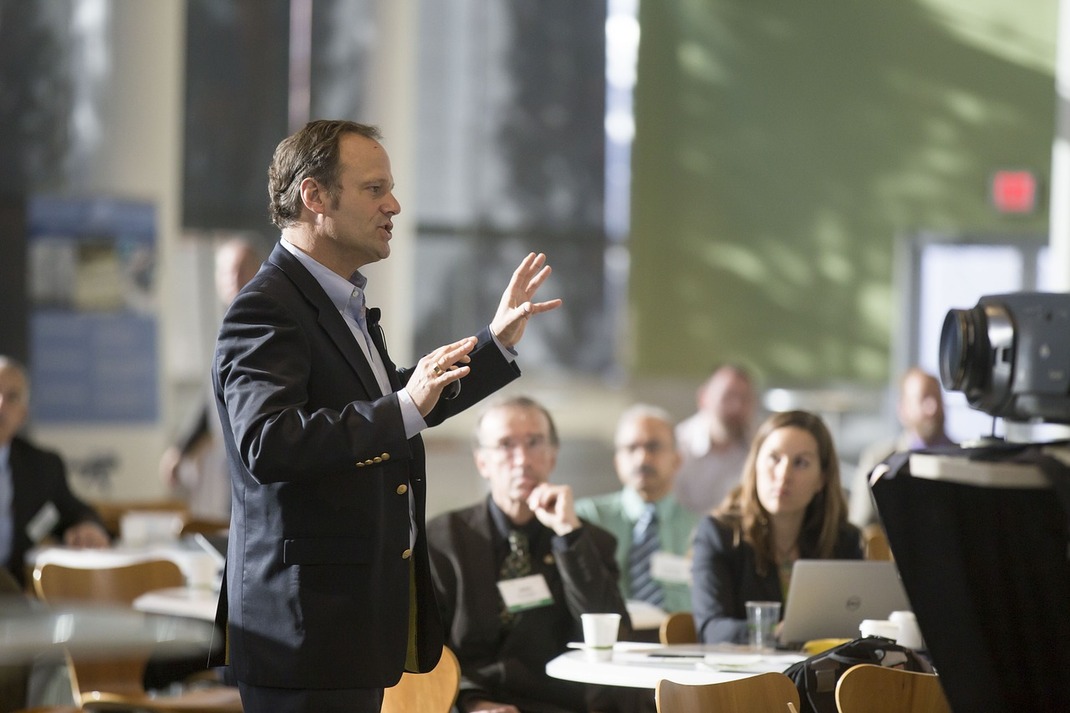 Top 5 Politics Conferences in Europe 2018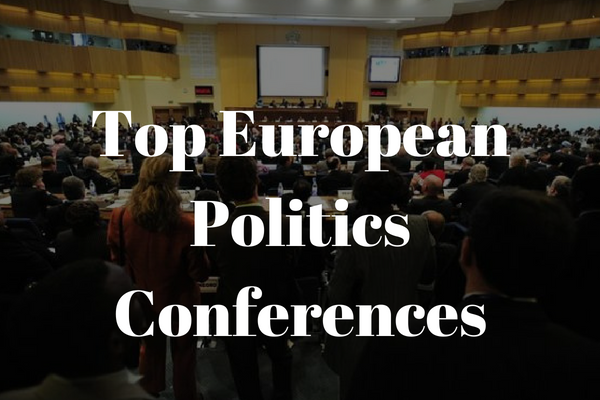 The field of politics covers a broad range of topics that are relevant to an increasingly globalised world. In addition, politics interfaces with other subjects such as sociology, history, science, and geography, which is one reason why it is particularly valuable for researchers in politics to attend conferences to meet researchers from other fields.
Attending an academic conference gives you the opportunity for networking and discussion as well as the ability to present research and get feedback, and to hear about the latest research in the field.
We've compiled a list of the top five politics conferences in Europe to help you further your career and improve your research.
If you've been applying to conferences recently and need some light relief, check out our insight into the 10 best jokes heard at conferences.
List of the top five politics conferences in Europe:
16th Annual International Conference on Politics & 16th Annual International Conference on International Studies
Website: https://www.atiner.gr/politics & https://www.atiner.gr/international
Dates: 18th - 21st June 2018
Host: Center for European & Mediterranean Affairs (CEMA)
Location: Athens, Greece
Description: This pair of politics conferences bring together academics and researchers from both the academic and private spheres in the areas of politics and international affairs. Both the politics conference and the international relations conference are non-thematic, so any topics from within the fields are welcome, but there are "streams" of thematically related content.
The politics conference has a stream on populism, and the international studies conference has streams on ethnicity, nationality, and migration; cultural products; using fiction in teaching; and language ideologies.
ICPSIR 2018 : 20th International Conference on Political Science and International Relations
Website: https://waset.org/conference/2018/07/prague/ICPSIR
Dates: 9th - 10th July 2018
Host: World Academy of Science, Engineering and Technology
Location: Prague, Czech Republic
Description: ICPSIR is an international politics conference for academics and researchers in the fields of political science and international relations, along with other members from related interdisciplinary topics. This includes both conceptual and empirical work, and some of the topics covered by talks at the political science conference this year include geo-crowdsourcing, electronic government surveillance, transport infrastructure, e-government services, subsoil use and protection, and maritime environmental legislation.
UACES 48th Annual Conference
Website: https://www.uaces.org/events/conferences/bath/
Dates: 2nd - 5th September 2018
Host: The academic association for contemporary European Studies
Location: Bath, UK
Description: This politics conference on European Studies includes the presentation of a large number of research papers and plenary sessions, plus teaching and learning workshops and interdisciplinary sessions. Topics covered in the conference's sessions include democracy in Europe; immigration, race, and populism; and transatlanticism.
The interdisciplinary approach of this politics conference encourages scholars from the fields of politics, sociology, anthology, and other disciplines. If you're looking for something more specific to your field, check out our insights into the top five economics conferences in Europe and the top five history conferences in Europe.
Nations and Nationalisms: Theories, Practices and Methods
Website: http://www.lboro.ac.uk/research/lunn/news-events/nations-and-nationalisms-conference/
Dates: 10th - 11th September 2018
Host: Loughborough University Nationalism Network
Location: Loughborough, UK
Description: This postgraduate politics conference organised by the Loughborough University Nationalism Network and the Association for the Study of Ethnicity and Nationalism is aimed at master's and PhD students who work in the area of nationalism studies. This covers the disciplines of Geography, Sociology, Psychology, History, Politics, Art, English, and Drama. Students are invited to present their research projects to this multidisciplinary politics conference.
8th International Conference on Environmental Pollution and Remediation
Website: https://icepr.org/
Dates: 19th - 21st August 2018
Host: 4th World Congress on New Technologies
Location: Madrid, Spain
Description: This politics conference looks for solutions and policy concepts in the increasingly important field of environmentalism, and the subfield of pollution reduction in particular. This includes the presentation of papers on political topics such as environmental protection, environmental safety regulations, the impact of industrialisation on the environment, and green manufacturing and technologies.
This conference will also include symposia and workshops in addition to the presentation of papers. What's the difference between a workshop and a conference, you ask? Read our insight into Conference vs. Seminar vs. Workshop to find out.
What's next?
These are just a few of the top politics conferences that will be happening in Europe later in 2018. If you want to find more upcoming politics conferences which are happening in Europe and elsewhere in the world, then you can head to our Insights section. Here you'll find lists of the top 10 US academic conferences, insights into where to look for upcoming conferences, and much more. And of course, to browse our sections and receive our newsletter of upcoming conferences and opportunities, you can always...