Workshop in Gender and Economics
Deadline for paper submissions
Deadline for participant registration
Expired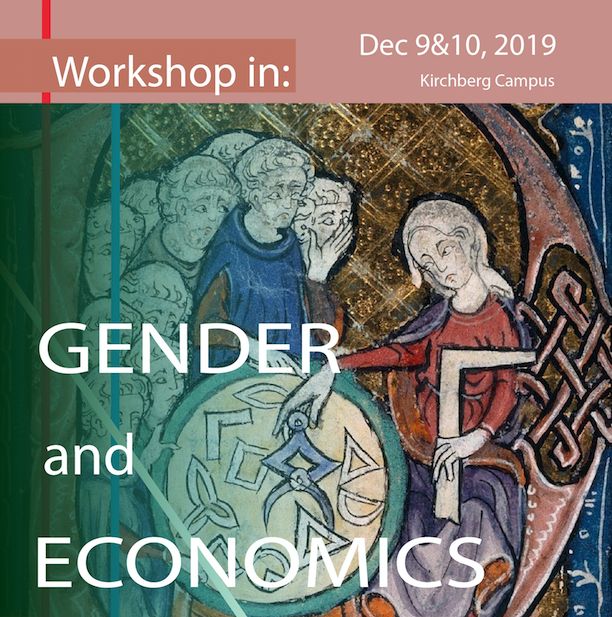 Workshop in Gender and Economics
December 9th-10th, 2019,
CREA, University of Luxembourg
The department of Economics (CREA) at the University of Luxembourg is organizing a workshop in Gender and Economics on the 9th and 10th December 2019.
The workshop aims to bring together leading scholars working on this topic along with junior scholars. It will also provide a forum of discussion on questions about several aspects of gender economics. The approach can be rather broad coming from any field of economics such as education; health; cultural economics; law and economics; labor; migration; political economy; game theory; experiments; etc. The workshop will also include a poster session for PhD students who work on these topics.
This event further extends a series of past workshops organized at the University of Luxembourg (ASREC 2018 http://www.asrec.org/conferences/ or CREA workshops http://creaworkshop1.webs.com/).
The 2-day workshop is planned to take place at the premises of the Kirchberg Campus.
This initiative is co-sponsored by CREA and the office of the Gender Equality Officer of the University of Luxembourg.
Keynote Speakers:
Prof. Eleonora Patacchini (Cornell)
Prof. Naci Mocan (Louisiana State Univ.)
Paper submission
The submission deadline is October 15th, 2019.
Authors of selected papers will be notified by November 9th, 2019.
To submit a paper, please send an email to crea@uni.lu (with email title "Gender and Economics Workshop", attaching the PDF of the paper).
Additional information
For additional information about the conference, you can contact the conference secretary elisa.ferreira@uni.lu
Conference Organizers
Prof. Anastasia Litina (U of Ioannina)
Prof. Skerdilajda Zanaj (U of Luxembourg)
Deadline for paper submissions
Deadline for participant registration
Expired