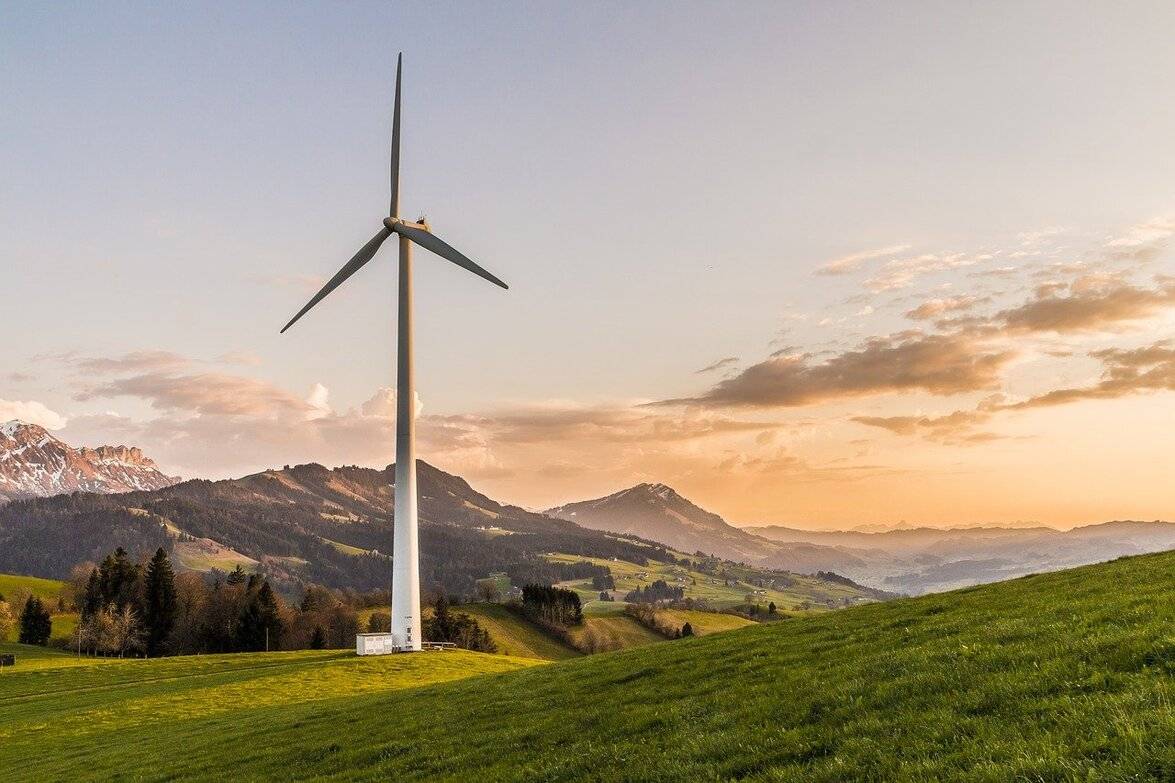 The Fight of our Lives
Engineering Solutions to Fight Climate Change
Read a summary or generate practice questions based on this article with the new INOMICS AI toolhere.
Based on all the available evidence, climate change is real and it is happening – the planet is experiencing rising temperatures, melting snow-caps, and increased numbers of floods, droughts, and wildfires. 2019 was the second warmest year ever and 2010-2019 was the warmest decade on the planet – ever. Limiting the global temperature rise to well below 2°C this century is one of the defining challenges from the Paris Agreement.
So we are aware of the challenge. The next step for humanity is to develop long-term solutions to ease, stop and even reverse these catastrophic effects. This is where engineering and engineers can play an important role. Why? Because many of the solutions for combating climate change will only be found in engineering innovations and use of new technology. It is true that some changes are societal and require behaviour changes (eating less meat, unplugging electronic equipment in the home etc) and some changes must be led by governmental policy. However, engineers have a lead on most foreseeable solutions to fight climate change - renewable energy, better transport systems, reducing GHG in energy production and better recyclable materials to name but a few areas.
As natural problem-solvers, engineers have a particular affinity to tackle big problems – and it does not get much bigger than climate change. In a way, whatever the public or governments do to reduce climate change, along the way, there will be a need for engineers to come up with actual, workable solutions. So what interventions, products and technologies are engineers coming up with now to counteract global warming? Here we look at three of the major engineering solutions.
1. Cleaner Transport
We know that one of the most prolific contributors to climate change is transportation, alongside energy production, agricultural land use, industry and buildings. For some time now, governments have been pushing for cleaner vehicles on our roads – and engineers have been responding. Based on innovations and technologies available now, hybrid cars, busses and lorries and low-carbon biofuels are making immediate savings in CO2 emissions. Similarly, the commercialisation of electric vehicles will also have a major impact on emissions.
Of course, it is not just the vehicles themselves that have to change. They are only as effective as the infrastructure around them. So better urban planning, smarter grid management, better public transportation will all go a long way to make the system more environmentally friendly and contribute less to climate change. Another field of transportation engineers are looking at to help reduce climate change is aviation. Emissions from aeroplanes are a significant contributor to climate change (as opposed to how they are manufactured for example). In fact, emissions from aeroplanes are growing faster than any other mode of transport – including cars. For example, CO2 emissions from flights within Europe alone have increased by 26% since 2013.
So governments, aviation authorities and engineers are looking at alternative fuels for planes. However, it is a huge challenge to decarbonize this sector. Unlike in road transportation, no workable solutions have yet been found that can be scaled up. These could be in the shape of sustainable biofuels or carbon alternative fuels but the resources needed to make them at scale have not been fully processed.
The planes themselves are also being investigated to see if they can be made to fly using hydrogen fuel cells. For example, Airbus, one of the world's largest manufacturers of commercial planes, are developing the first zero-emission aircraft, set to launch by 2035. So, whilst it will take some time, there are solutions with transportation which can help reduce CO2 emissions and help tackle climate change.
2. More Renewable Energies
One of the most effective ways to reduce climate change is to change where we get our energy from. We know that two thirds of greenhouse gas emissions come from energy-related sources and therefore it makes sense to focus engineering efforts on the global transition from fossil fuels to renewable, sustainable energy sources – solar, wind, geothermal, hydro, bioenergy and tidal.
Obviously this global transition has been going on for a while with respect to solar and wind as the technology and pricing models have become established in recent years. With the cost of technologies dropping, renewables have become the most cost-effective sources of power generation in many parts of the world. Whether it is for the national grid or corporations using energy in their workplaces, many energy users have already transitioned to at least a significant portion of their power requirements coming from renewables.
However, renewable energy needs to be scaled up at least six times faster for the world to meet the decarbonisation and climate mitigation goals set out in the Paris Agreement. This is indeed being done and driven by the fact that solar and wind farms can be set up more quickly than traditional coal plants, gas-fired stations or nuclear plants. While a solar / wind farm can be constructed in less than a year, coal and gas stations can take up to five years and a nuclear power plant longer still. The location of where solar and wind farms can be set up also make them more flexible than traditional energy sources, particularly when they can be set up quickly in developing countries, inland or off the coasts.
Apart from solar and wind, engineers are also working on how to use tidal power, bioenergy and geothermal energy – all of which will make a significant contribution to reducing climate change in the future.
3. Green Buildings and Cities
As has been noted, alongside transport, buildings are a significant contributor to climate change. It is therefore not that surprising that engineers, policy makers, and governments have been striving to build buildings that are built and operated in a more sustainable manner.
The World Green Building Council defines a green building as "any building that, in its design, construction or operation, reduces or eliminates negative impacts, and can create positive impacts, on our climate and natural environment." Some of the practical features of a green building include the efficient use of energy, use of renewable energy to heat and light the building, reducing waste and increasing recycling, better air quality, using smarter construction materials and better end-of-life recycling or renewal. Green buildings can be residential, schools, hospitals, factories, or any building that can incorporate these credentials in so much as they can be part of the solution to combating climate change.
The construction and operation of green buildings have both direct and indirect impacts on greenhouse gases and climate change. To enable the measurement of these elements, engineers have come up with different rating systems to help not only measure the green impacts, but act as a driver for change.
One of the most common rating systems used is LEED (Leadership in Energy and Environmental Design) which originated in the USA and is used to measure design, construction, operations and performance of green buildings. The latest version, LEED v4.1, increases the expectation on buildings to address energy efficiency, water conservation, site selection, material selection, day lighting and waste reduction. The UK has its own rating system called BREAM (Building Research Establishment Environmental Assessment Method). To achieve certification, a building is assessed against nine key sustainability issues including energy, waste, materials, wellbeing and pollution to name a few.
Similar systems in Japan – CASBEE (Comprehensive Assessment System for Built Environment Efficiency), Singapore (Green Mark Scheme) and the UAE (Pearl Rating System in Estidama) have similar considerations for renewable energy uses in the construction and operation of the building, the level of recycling and reuse of products and the performance of the building in terms of ventilation and shading for example. Taken all together, these rating systems form a global network of benchmarks demonstrating how engineers can build and operate buildings in a more sustainable manner.
Summary
Reversing climate change requires a new way of thinking, especially from engineering professionals who are being tasked to come up with long-lasting solutions. Apart from the three areas discussed here – cleaner transport, renewable energies and greener buildings, there are some more solutions being considered which may or may not be workable. Removing carbon dioxide straight from the atmosphere or even reflecting sunlight away from the Earth are all being considered and we can look at these two highly controversial and challenging ideas in another blog.