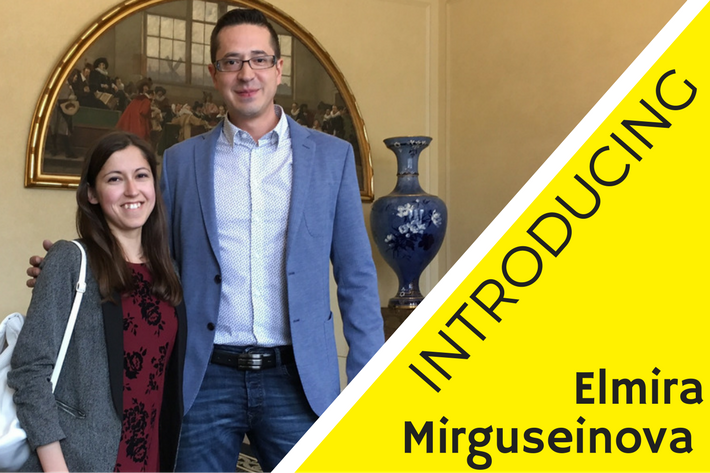 Meet the Winner of the ESD Conference Invitation
Conference Monkey is proud to introduce the winner of the ESD Conference Invitation. Conference Monkey invited one lucky participant to our partner conference, Economics and Social Development Conference, which took place in Prague. Meet Elmira Mirguseinova from Lithuania.
1. Could you introduce your academic background?
I graduated from ISM University of Management and Economics with a Bachelor degree in Economics and also spent part of my studies at the Universidad Complutense de Madrid and Vienna university of Economic and Business. Currently, I am a Master student of Economic Policy in Global Markets at CEU, Budapest. My academic interests include economic policy and political economy questions, especially those related to the European Union. That is where I see my future as well, tackling European Economic Integration questions.
2. How did you know about Conference Monkey?
I came across Conference Monkey by chance, after seeing an advertisement on Facebook, and I have to admit, was very pleased to find such big event and conference selection on the website, which I now constantly check!
3. How was your experience at the ESD Prague Conference?
My experience at ESD Prague conference was great! It gave me a chance to get to know the other side of the academic profession better and exposed to a vast variety of topics in economics and business disciplines. The venue was another great attribute of the conference – everything took place at the Old Town Hall, right at the heart of Prague!
4. Do you attend many conferences? How important are conferences for a young scientist like yourself?
I try to attend as many conferences as I can, especially EU related ones. I am interested in many more topics, which is exactly why I liked the interdisciplinary Prague conference so much! For now, I mostly participate in these conferences as a visitor but hope to start contributing as a participant very soon, seeing as I can't imagine a successful research career without sharing one's knowledge and findings with the fellow colleagues.
---
Inspired by Elmira's story? Stay updated for more free invitations for amazing conferences from us! Sign up and receive updates!
SIGN UP NOW
---