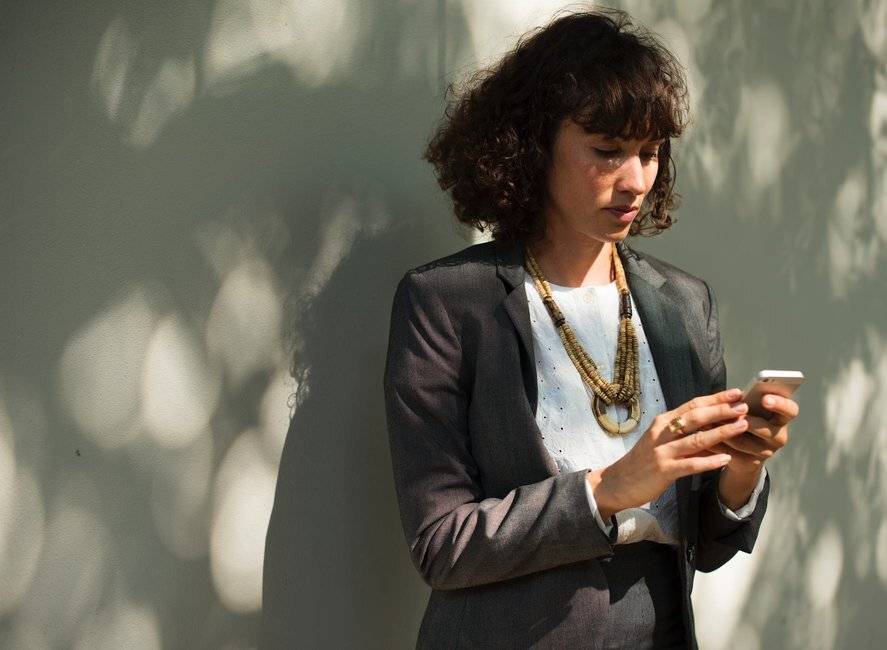 What Should Women Wear to Academic Conferences?
For women, it can be a bit of a challenge to know what to wear to an academic conference. In some disciplines, it would be expected for everyone to wear a suit, but for most academic conferences a business-casual look is appropriate. But what does that mean in practical terms? Here's our advice on picking a conference outfit.
Download the Conference Monkey Directory - 6 Month Conference List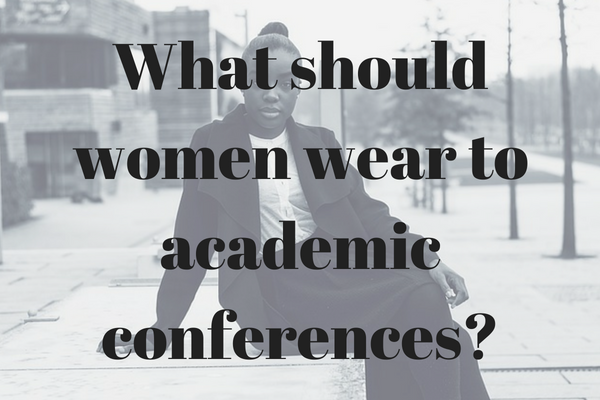 In this article:
The essential outfit for an academic conference
When in doubt about what to wear to an academic conference, there is an unofficial 'uniform' in academia which you can always default to. Find narrow leg or slightly bootcut trousers in black, grey, or navy, and a fitted shirt in a lighter colour like pale blue, pale pink, or pinstripe. Tuck in your shirt, select a slim belt in a neutral colour, and choose slip-on shoes in black or grey. This basic outfit will be appropriate for almost any professional situation.
You can make it smarter by adding a structured jacket in black or grey, or make it more casual by adding a cardigan in the colour of your choice. One warning: try to stay away from black trousers and a plain white shirt, especially at dinner events, as this outfit can make you look like a member of the wait staff! If you do end up going with a black and white outfit, add a colourful accessory like a silk scarf, brightly coloured belt, or jewelled brooch to distinguish yourself as a guest and not a waitress.
For the other side of the coin, read our insight into what men should wear to an academic conference.
What shoes should I wear to an academic conference?
At an academic conference, you'll often be on your feet all day, moving from one area of the conference location to another or standing for long periods at events or while you're presenting. The last thing you want is to be distracted by the fact that your feet are killing you! So unless you're very accustomed to wearing heels, then save your feet and opt for flats instead.
Shoes take up a lot of space in your suitcase, so try to pick one pair that you can wear for the whole conference. Slip-on ballet pumps will do in a pinch, but a pair of flats with pointed toes will look smarter and more polished. Alternatively, ankle boots can also be a good option, especially in colder weather. Stay away from open toes, heels over three inches, boots over the knee, or brightly coloured shoes unless you're sure that they will be appropriate for the occasion.

Advanced level academic conference attire
If you have a varied wardrobe and want to wear something a bit more exciting than the plain trousers and shirt combination, then you can also consider other options. A dress or skirt can be a great conference outfit, as long as the fabric is heavy and not too floaty, as this generally looks too casual. Try a patterned dress with pale tights and a bright cardigan, which will bring a touch of colour to a summer conference.
Generally, a skirt or dress that falls anywhere below your mid-thigh is fine, but in some more conservative fields, you might want to opt for something knee-length instead. Do remember to check the length of your skirt or dress from the front and back in a mirror to make sure that you're comfortable with it before you leave, as you don't want to realise that the item is shorter than you thought it was at the last minute! You can also play with your look by adding a statement necklace, scarf, or handbag, to give your outfit a bit of personality while still keeping it smart.
Accessories
Don't forget to prepare yourself for the local weather conditions wherever the conference is being held. If it will be hot and humid, you might want to bring along a paper fan to keep yourself cool during talks. If the location is somewhere where it commonly rains, do pack an umbrella for your journey to and from the conference location, so that you're not accidentally drenched before you even arrive.
If it'll be cold outside, or even if the air conditioning is turned up high in the conference centre, you might want to bring along an extra layer for warmth – a large plain wool scarf looks smart when wrapped around yourself and can be easily stashed in your bag when you don't need it.
Download the Conference Monkey Directory - 6 Month Conference List
---
Top Blog Posts to Read:
What's the difference between a conference, a seminar, a workshop and a symposium?
8 Benefits of Attending Conferences
What Should Men Wear To Academic Conferences?
A Guide to Asking Good Questions at Conferences
How To Improve Your Public Speaking
The Most Embarrassing Moments at Conferences