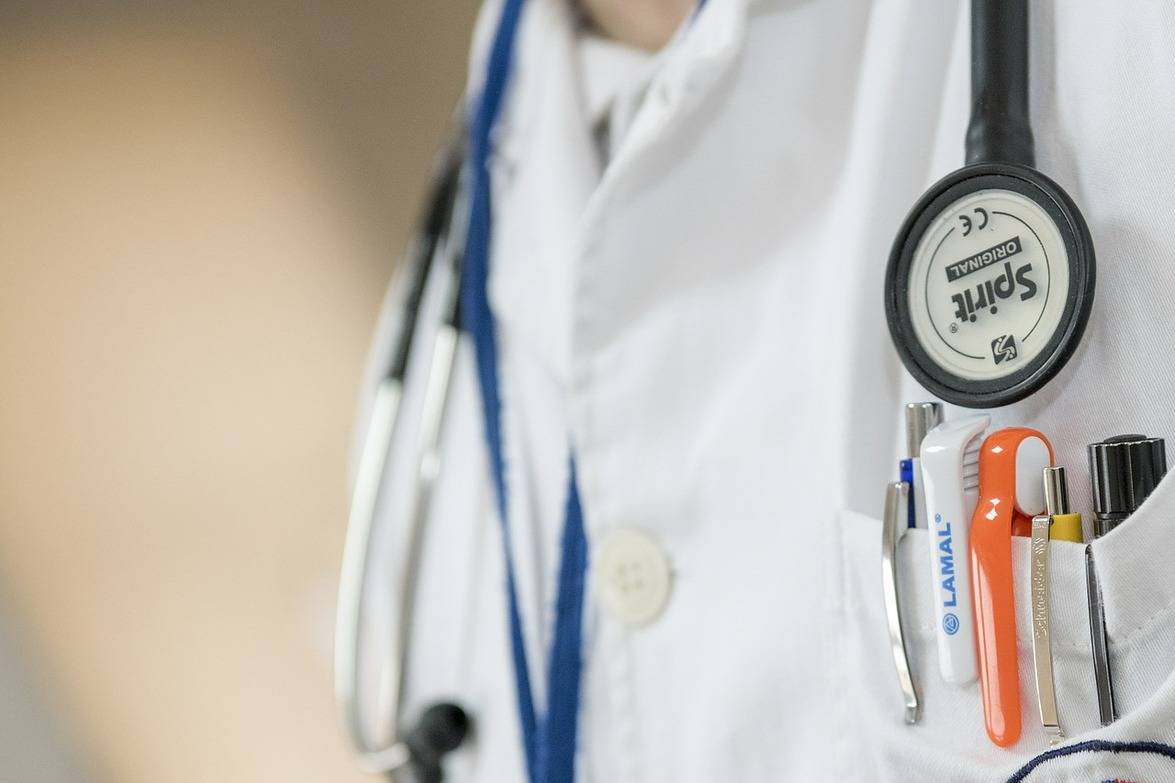 Top Medical Conferences in the US in 2018
If you're working in the medical field and you're interested in attending a conference in the US this year, then consider attending one of these top 10 medical conferences in the US in 2018:
For more conferences and events, check out our conference listings
Download the Conference Monkey Directory - 6 Month Conference List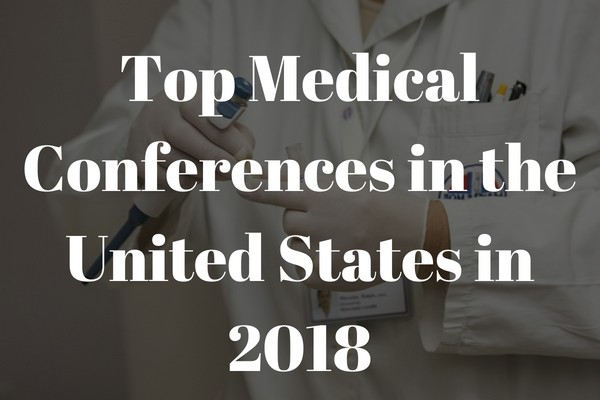 AAFP National Conference of Family Medicine Residents and Medical Students
Organiser: American Academy of Family Practitioners
Date: August 2-4, 2018
Location: Kansas City, Missouri
Website: https://www.aafp.org/events/national-conference.html
For students, residents, and exhibitors, this conference focuses on the futures and careers of those in the early stages of their work in family medicine. Students who are considering a career in family medicine and want to learn more can explore residency programs and connect with potential employers, plus attend workshops, procedural skills courses, and sessions about applying to residency.
MGMA18: The Annual Conference
Organiser: Medical Group Management Association
Date: Sep 30-Oct 1, 2018
Location: Boston, MA
Website: https://www.mgma.com/events/mgma18-the-annual-conference
A healthcare management event for medical practice and hospital executives, physicians and consultants. Around 5000 people attend to discuss concepts in efficiency, profitability and opportunity.
Family Medicine Experience (FMX) Annual Meeting
Organiser: American Academy of Family Practitioners
Date: October 9-13, 2018
Location: New Orleans, Louisiana
Website: https://www.aafp.org/events/fmx.html
One of the world's largest conferences on family medicine, this meeting brings together family physicians from across the country to share information and gain knowledge about the latest developments in healthcare. This year's meeting has a special panel on opioids as a hot topic for this year as well as a special session on recent updates in evidence-based medicine.
The Medtech Conference
Organiser: AdvaMed
Date: September 24-26, 2018
Location: Philadelphia, PA
Website: https://www.themedtechconference.com/
3000 attendees from 30 countries come together from the world of medtech to share experiences and gain information from 125 exhibitors, 80 sessions and presentations, and 250 speakers. There is a variety of educational programming as well as networking opportunities based around the conference theme of "Innovation Transforming Health Care."

4th Neurological Disorders Summit (NDS)
Organiser: United Scientific Group
Date: Jul 23 - 25, 2018
Location: Los Angeles, California
Website: http://neurodisordersconference.com/
An event for neuroscientists and physicians to share experiences and discuss their research, with keynote speeches from prestigious scientists like Rajendra Badgaiyan, Icahn School of Medicine at Mount Sinai, New York, USA, Kenneth Blum, University of Florida, USA, Jin Jun Luo, Temple University, USA, and Ahmad Salehi, Stanford Medical School, USA.
6th Scientific Meeting of the World Society for Pediatric and Congenital Heart Surgery
Organiser: World Society for Pediatric and Congenital Heart Surgery
Date: Jul 22 - 26, 2018
Location: Orlando, Florida
Website: https://www.wspchs.org/future-meetings/6th-scientific-meeting
The world's largest conference dedicated to pediatric and congenital cardiac surgery, this events accepts "abstracts depicting original research, evidence-based practice and/or quality improvement relevant to the study of pediatric cardiovascular care." The categories for presentations this year are as follows:anes Surgery, Cardiology, Anesthesia, Intensive Care, Nursing, and Perfusion or Administration.
HealthTrust University Conference 2018
Organiser: HealthTrust
Date: Jul 23 - 25, 2018
Location: Nashville, Tennessee
Website: https://healthtrustpg.com/event/healthtrust-university-conference/
This conference is organised by HealthTrust, a healthcare provider that works with hospitals to make purchasing more efficient and affordable. The events offers educational sessions including those with education credits for materials management, healthcare executives, pharmacy and various clinical disciplines plus keynote speakers and information and best practices from HealthTrust leaders.
20th Annual Summer Conference on Pediatrics
Organiser: Symposia Medicus
Date: Jul 25 - 28, 2018
Location: Olympic Valley, California
Website: http://www.symposiamedicus.org/Assets/Conference/1455/1455.html
A conference for physicians, nurse practitioners, PAs, nurses, and other healthcare professionals involved in the care of pediatric patients to come together and increase knowledge and competence in the field, with an emphasis on the practical application of evidence-based topics. The format includes didactic lectures, smaller group breakout and interactive sessions, case studies, and question and answer sessions.
2018 American Academy of Dermatology (AAD) Summer Meeting
Organiser: American Academy of Dermatology
Date: Jul 26 - 29, 2018
Location: Chicago, Illinois
Website: https://www.aad.org/meetings/summer-meeting
A large conference in the field of dermatology, this event has sessions such as Hot Topics in Medical Dermatology, information on biologics as a treatment for psoriasis, a hands-on workshop for practising patient skills, plus the usual presentations, keynote speeches, and discussion sessions.
American Association of Physicists in Medicine (AAPM) 60th Annual Meeting
Organiser: American Association of Physicists in Medicine
Date: Jul 29 - Aug 02, 2018
Location: Nashville, Tennessee
Website: https://w3.aapm.org/meetings/2018AM/
For those working in medical physics, this conference is a must. With scientific, educational and professional presentations plus exhibits from medical physics companies, the theme for this year is "Beyond the Future!"
Download the Conference Monkey Directory - 6 Month Conference List
---
Top Blog Posts to Read:
What's the difference between a conference, a seminar, a workshop and a symposium?
8 Benefits of Attending Conferences
What Should Women Wear to Academic Conferences?
What Should Men Wear To Academic Conferences?
A Guide to Asking Good Questions at Conferences
How To Improve Your Public Speaking
How to Get Accepted to an Academic Conference
The Most Embarrassing Moments at Conferences
Also Interesting

The 'Recipe With No Ingredients' in Macroeconomics Textbooks

Almost fifty years ago William Nordhaus and James Tobin, both professors at Yale University and later Nobel Prize laureates in economics, wrote an article with which they intervened in the debate aroused by the well known Report to the Club of Rome, The Limits to Growth (Meadows et al, 1972)1. Among other things, they wrote: "The prevailing standard model of growth […] is basically a two-factor model in which production depends only on labor and reproducible capital.

Make Your Research A Success

5 Industry Skills I Never Thought I Would Use in my PhD

Approaching an economics PhD similarly to a job helps students complete the journey in good shape. In business, people think in terms of products, projects, and stakeholders. To create a product, one needs an idea and a team. To implement the idea, one needs to arrange the process and set the deadlines. To get the product to consumers, one should market it properly.

The Value of Nature's Services to Modern Economies

These factors of production from nature hold the core of all economies' potential output, which therefore makes our economy dependent on the life-support systems of our planet. Even businesses seemingly removed from raw materials - like software-as-a-service companies - depend on power generated from natural sources.