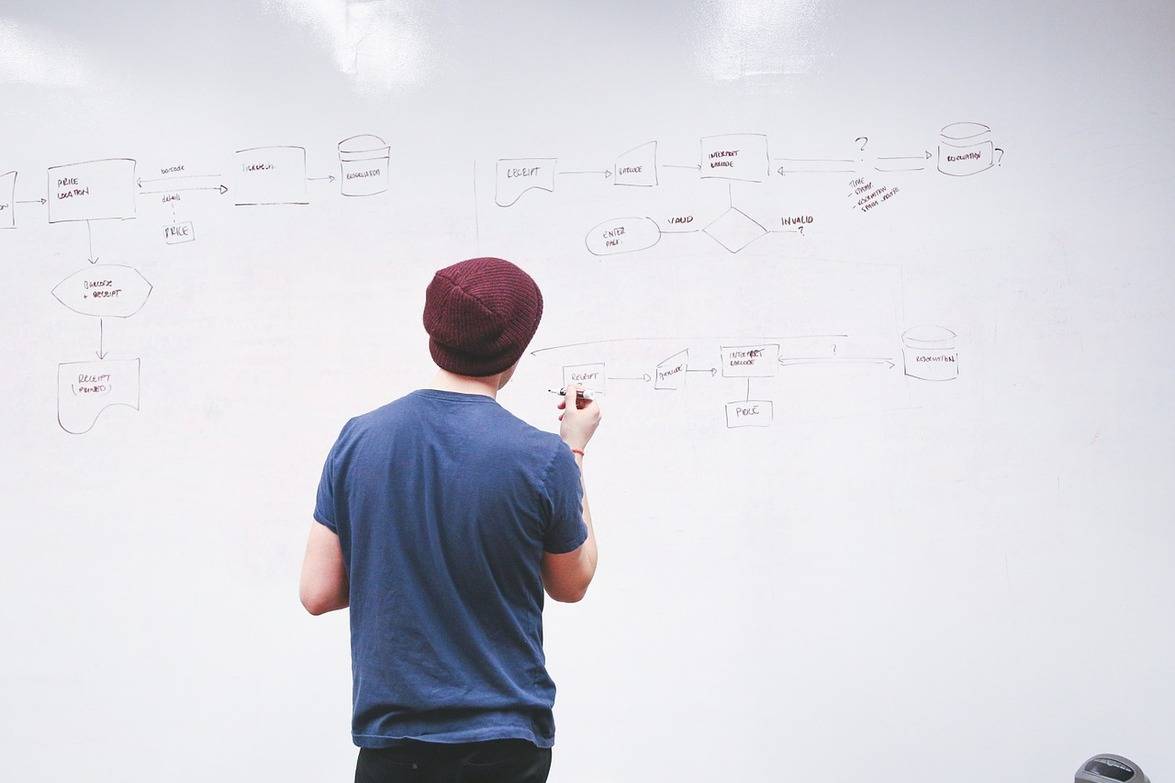 A Guide to Conference Presentations
Giving a presentation at an academic conference can be both stressful and rewarding. While it's incredibly helpful to get feedback and insights on your project from other researchers in your field, it can also be intimidating to hold your work up for scrutiny from others.
Today we're going to share some tips for making your conference presentations as compelling and distinctive as possible, as well as some tips for dealing with conference day nerves and the post-presentation discussion.
Don't make your audience sit through an uninspired, generic presentation – instead, try to focus on your unique insights and let other conference attendees see your enthusiasm and commitment to your subject. Enthusiasm on the part of the presenter goes an awfully long way to making a presentation more exciting to watch!
Here are our tips for improving your conference presentation.
Download the Conference Monkey Directory - 6 Month Conference List
Give your presentation a fun title
Cute, funny, or pun-based titles are not for everyone, but if you like the idea then it's fine to use a jokey title for your presentation. If that's not your style, then try to pick a title which conveys the interesting big-picture ideas that you'll be discussing, rather than the fine grain details. This helps people from outside your sub-field to know what your talk is about. For example, 'Queen Bee: Social Structures of Hive Species' sounds much more interesting to a non-expert than 'Scent-based communication among hymenoptera'.
Use simple, clear slides
The quickest way to turn your presentation from something interesting to something dragging and dull is by throwing loads of text onto your slides. Whenever you put up a new slide, your audience will stop listening to your speech for a moment while they read the very salient text you've put in front of them. If your slides have long paragraphs on them, then the audience will take several minutes reading the information and not hearing what you're saying during that time.
Counter this problem by using a smaller number of slides – no more than 1 slide per minute of talking, and no more than 25-30 slides in total – and by streamlining each slide as much as possible. If you've spent a lot of time in academia, you've probably become very used to presentations with hundreds of bland, text-heavy slides that distract from the presenter rather than supporting them. But just because this is common, doesn't mean it's the right way to present! Remember, the audience is supposed to absorb information from your talk, not from reading hundreds of slides. Your slides should be minimal, with no more than a few bullet points or keywords on each slide.
A slide doesn't need to fit all of your information on it, as you can give all the relevant details in your talk. The slide should be merely a guideline for what you are discussing. A good slide might have just three keywords on it, which you will discuss in detail. By getting rid of extraneous information, you make it easier for your audience to follow your talk and engage with your points.
Try to cut down your slides as much as you possibly can. Also, try to use illustrations, graphics, or graphs wherever possible to convey information in a visual way. If you're worried about forgetting what you were going to say, then use the notes feature which allows you to add notes which are only visible to the presenter to each slide. This way, you can see the information you need but your audience doesn't get distracted by all the extra text.
You could also try something different: instead of the usual PowerPoint or Keynote, you could try an alternative presentation software such as Prezi, or even consider getting rid of slides altogether if you are a very confident speaker.
Make your presentation more personable
Here's something that many presenters forget: it's okay for your presentation to be a bit personal. You can smile, crack a joke, or refer to examples from your real life to convey your point. Of course, you want to remain professional and not to be too silly or inappropriate. But you needn't be robotic or totally flat. In fact, it's much harder for an audience to engage with a presenter who speaks in a monotone and never injects a moment of levity into their speech.
To get better at this, try to remember to look at your audience when presenting. It can help to have a supportive friend or colleague in the audience who you can look to when you need someone to smile at. Also, feel free to emphasise your points by using hand gestures or by pointing to important information. You needn't stand with your hands pinned to your sides through the whole talk. You can rest your hands on the podium if you have one, or walk back and forth across the stage if you're using a microphone attached to your clothing. You can also emphasise findings that you personally found to be especially interesting, or talk about a finding which took you by surprise. This personal touch will make your presentation more distinctive to you and therefore more memorable.
Pitch your voice at the appropriate volume and speed
This one might sound silly – does it really matter how you speak in a presentation, as long as your materials are good? In fact, yes it does. If your voice is too quiet, your audience will have to strain to hear you, which is tiring for them and makes them much more likely to switch off. Conversely, if your voice is too loud it can be almost painful to listen to. Try to pay attention to the volume of your voice, and remember that most people tend to be too quiet, so you should lean towards speaking a little louder.
Similarly, many people don't realise how fast they speak, especially if they are a bit nervous. Speaking too fast causes several problems: firstly, people will not be able to hear each sentence and might get lost, and secondly, they won't have time to think about your point and consider it before you've moved onto the next point. Conversely, as we all remember from school, there's nothing more boring than having to listen to someone with a slow, droning voice. If in doubt, try giving a practice presentation to friends or colleagues and ask them for feedback.
Feel free to move around
You needn't force yourself to stand stock still while presenting. In fact, it will make your presentation more engaging if you use the same facial expressions and gestures that you would if you were talking to a friend. While it's not a good idea to bounce around and move very fast, as this can be distracting, it is fine to walk around a little, to use your hands to indicate as well as or instead of a laser pointer, or to use your hands to emphasise particular points. Try to use movements that feel natural to you instead of standing totally still, as this will make your talk more dynamic and personal.
Above all, try to relax, and this will help your presentation to be smoother and more natural, which will be appreciated by your audience. And on that subject...

How to deal with nerves when making a presentation
Make sure you're prepared in advance
The very best way to keep your nerves under control is to have practised your entire presentation from beginning to end beforehand, at least once. A few days before your presentation, recruit a friend or two to sit with you and be your audience. You can practise in an empty lecture hall or classroom if one is available and if that will help you to feel more comfortable. But it's also fine to practise at your house, or even in a cafe or bar if you bring a laptop with you. Run through your whole presentation, including slides, and take note of any areas where you struggled to find the right words or weren't sure what topic to speak on next. That way, you can know which specific topics or slide you need to remind yourself of.
However, it's important not to over-rehearse. You don't need to have your entire presentation memorised, and in fact doing so will only make your presenting style appear stilted and unnatural. You should be familiar with the material you're presenting (and if your presentation is about your research, you are likely to already be as familiar with the material as you need to be), and be able to anticipate some questions or criticisms that your audience might have. But remember that you are already an expert in this area – hence why you're presenting on it at a conference. There's no need to attempt to cram lots of extra information into your brain the day before a presentation; rather, let the knowledge that you already have guide you in how you present.
Make sure the IT equipment works beforehand
One issue that is almost bound to arise when you present, and can be very stressful, is problems with the computer, projector, or slides which you have prepared. Between different file formats, different laptop adaptors, and the difficulty in getting video or sound effects to work correctly in your presentation space, there is a lot that can go wrong.
The best way to deal with this is to make sure you've tested out all of the equipment earlier in the day before your presentation. Don't wait until 10 minutes before you begin in order to test! If there are problems, you need to know earlier so that you can find the correct adaptor, get help from IT support, and so on. If you're presenting in the afternoon, find a time in the morning at which you can test. If you're presenting in the morning, arrive very early, or consider testing the day before. That way you won't have any last-minute technical problems to deal with.
Tips for dealing with nerves while you're speaking
It's common to feel flustered, hyper-vigilant, or a bit overwhelmed when you start to present. The best solution for this is to give yourself the opportunity to take a few seconds to get yourself together. A good way of achieving this is to have a bottle of water in front of you – if you feel yourself getting overwhelmed, stop talking and have a drink of water and take a deep breath before you continue. It might feel to you as if you are standing in front of everyone and doing nothing for ages, but don't worry, it's only a few seconds and won't feel that long to the audience.
Another common problem is feeling like you don't know where to put your hands, or what to do with your body. If there is a lectern or podium in front of you, then make use of it – rest your hands on either side and grip it gently, which will help to make you feel grounded. If there's no lectern, then a good tip is to gently squeeze together your thumb and index finger while you're speaking; this pressure will help as an outlet for your nervousness which your audience won't notice.
Finally, one great way to reassure yourself during a presentation is to find a friendly face in the audience who you can can look to when you're feeling unsure. If possible, ask a friend or colleague to come along, and catch their eye when you need to. Otherwise, pick an audience member who seems open and friendly and look at them – the point is to think of your audience as a collection of friendly people, rather than as a singular scary judging entity.
When you can keep your nerves under control, your presentation will be more fun for you and more engaging for your audience.
Answering questions after a conference presentation
Even when you've spent a lot of time preparing your conference presentation and trying new presentation tools, there is one aspect of presenting that intimidates many people: answering questions during or after the presentation. At its best, a question and answer session can give you valuable new ideas about your research and help you to anticipate what kind of reviewers' comments you might receive when you publish your work. At worst, a question session can feel like a whole room full of people aggressively criticising your work and pointing out its flaws.
There are, of course, a few things you can do to make audience participation run a little more smoothly.
Keep the discussion to the end of the presentation
Depending on the type of presentation you are giving, generally you should expect questions to come at the end after you have finished presenting. If you are presenting in a workshop or in a teaching session, then there may be clarifying questions asked during your talk too. If someone asks a quick question during your presentation – such as asking you to explain an acronym or to define a term – then you should pause to answer them. But if someone starts to ask a more conceptual or complex question, it's fine to tell the audience to save their questions until the end.
Be prepared
The best way that you can feel more comfortable when fielding questions is to be prepared in advance. While you can't know exactly what will be asked at any given presentation, you can make some educated guesses about the kind of topics that are likely to come up. If there is a point in your presentation that you know is unclear – for example, if you used a highly complex experimental methodology or statistical analysis and you didn't have time to explain it fully during the presentation – then it's likely that someone will ask about this. Also, you can expect typical questions about what your plans are for the next stage in our research, or about how you interpreted your results.
Knowing the topics that are likely to be asked about, you can prepared yourself in advance. One great tip is to prepare extra slides with more information about your methodology or with more data to illustrate your points. When someone asks about an issue that you didn't have time to cover, you can bring up the relevant extra slide and talk them through it. You should also think of a couple of key points that you would use to answer questions about your next project or about the interpretation of your results.
Ignore the rambling and focus on the question
Often times, when people ask questions they may ramble somewhat before getting to the point. Asking questions can be intimidating for the questioner too, so sometimes this comes simply from nervousness. At other times, professors who are used to holding a floor may talk for some time as a preamble to the question. Hopefully, you have a moderator who will encourage the questioners to keep their comments brief.
But if you are confronted with a rambler, then don't panic. You don't need to respond to every single one of their points. Instead, try to sum up the essential gist of their comments and respond briefly to the topic as a whole. You can even clarify their question before responding, by saying "If I'm hearing you right, what you are asking is..." If the questioner has brought up a lot of different topics, then simply pick the one topic that is most relevant to your presentation and respond to that.
It's okay to say that you don't know
Something that often makes presenters nervous, especially if they are new to presenting, is the idea that someone might ask a question which you are unable to answer. Someone could ask for a particular factual piece of information that you don't have, or they could ask you about a specific paper which you have not heard of or have not read. If this happens, you needn't berate yourself or try to make up an answer off the cuff. It is perfectly okay to say that you don't know the answer to that question but you will look it up, or that you haven't seen the paper in question but that you will read it afterwards. You can also offer to discuss the topic further with the questioner after the session is finished.
Don't be concerned that this will make you look incompetent. In fact, being honest about the limitations of your knowledge is one of the marks of a honest and knowledgable researcher and your audience will respect you for it.
Download the Conference Monkey Directory - 6 Month Conference List
---
Top Blog Posts to Read:
What's the difference between a conference, a seminar, a workshop and a symposium?
8 Benefits of Attending Conferences
What Should Women Wear to Academic Conferences?
What Should Men Wear To Academic Conferences?
A Guide to Asking Good Questions at Conferences
How To Improve Your Public Speaking
How to Get Accepted to an Academic Conference
The Most Embarrassing Moments at Conferences