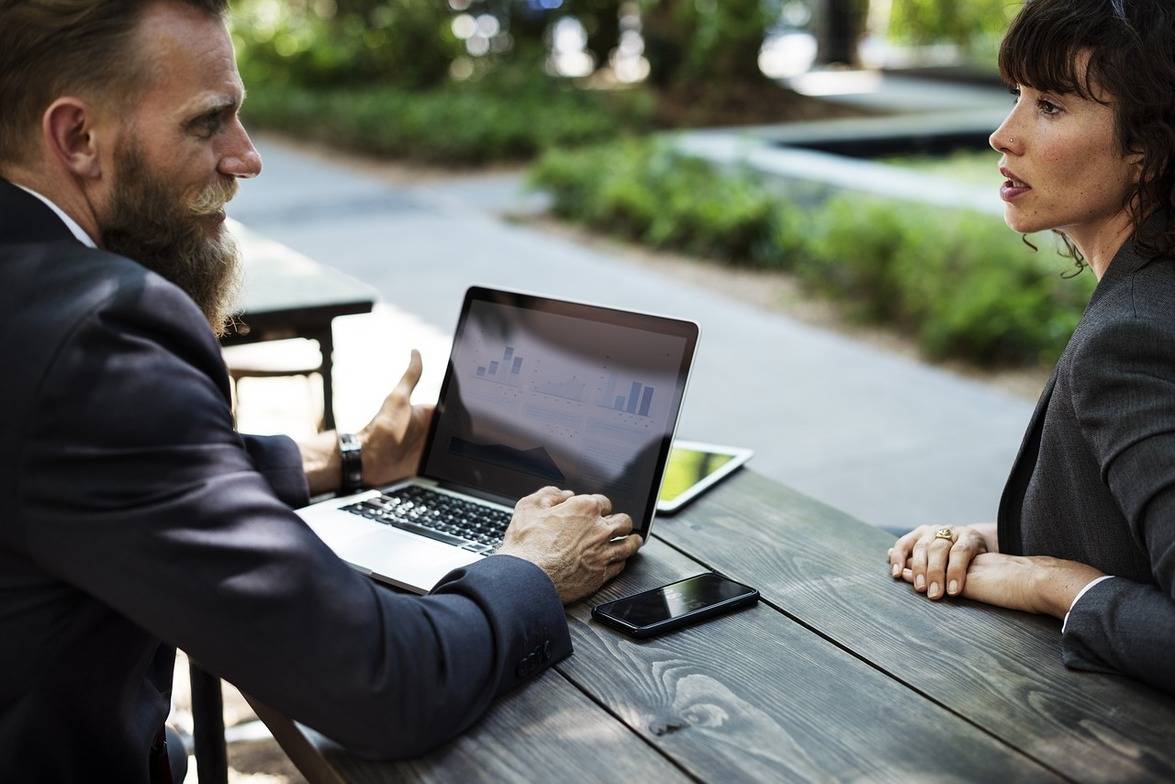 How to Network During and After a Conference
Read a summary or generate practice questions based on this article with the new INOMICS AI toolhere.
We often talk here about the importance of networking while you're at a conference. The opportunity to meet and discuss research with your fellow academics will help with your own work, and getting to know people in your industry will help you with job hunting and other career issues.
You know about networking tips for conferences: talk to people after presentations, go to the conference social events, hand out your contact details to the people you meet, and so on.
But networking isn't just an activity that you do while you're at the conference. In fact, in order to be effective, you need to work just as hard on networking after the conference has finished. Networking after a conference will help people to remember you and increases the likelihood of a project or collaboration coming together. So here are our tips for networking once you get home from your conference.
If you're heading to a conference this year and need some information on how to utilise social media to help you get the most of your day, check out our Insight of 6 tips for using social media at a conference.
Download the Conference Monkey Directory - 6 Month Conference List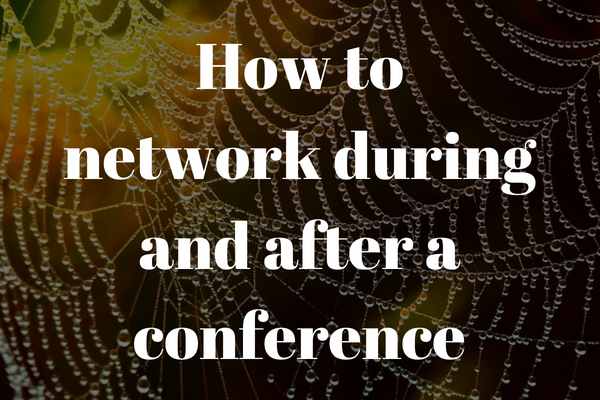 Read on to learn more about networking at a conference:
The importance of following up
When you're at a conference, it can become a blur of new people, new ideas, and new places. When you're meeting tens or even hundreds of people over the span of a few days, it is extremely difficult to remember every person. Even when you have a good rapport with someone, there's a risk you won't remember each other's specific details once you both get back home.
The way to combat this natural forgetfulness is to make sure that you follow up with all of your contacts after the conference. In the few days after you get home from the conference, make a list of everyone that you spoke to or whose contact details you received. For each person, decide if meeting them was a friendly chat sort of situation, or whether you specifically want to make this person a part of your network. If you do want to network, now is the time to start sending emails to these people.
Your follow up emails can be simple – even just saying hello and that you enjoyed meeting them will help them to remember you – but it's even better if you use your email to bring up a particular subject that you discussed together. Maybe you mentioned a paper that they hadn't heard of but were interested in, or there was an upcoming event that you found you were both going to attend. In these cases, you can attach the paper or mention the event in your email to help solidify the communication relationship between you.
It's also obviously useful to connect with as many people on social media as possible, especially on a platform specific to jobs like Linkedin. You'll be able to connect with people easily and have all your new contacts in one place.
Send your poster or slides around as an email
One great way to both make sure that people remember you and your work, and to give your research as wide an audience as possible in a format that is easy to engage with, is to email your poster or slides to interested people after the conference. If you've given a talk or presented a poster at a conference then you'll likely have put a lot of work into creating a graphical representation of your research. Don't let this work go to waste, as plenty of other people will find your poster or slides to be helpful too.
If anyone expresses interest in your work during the conference, offer to send them a copy and take down their contact details. Then once you get home, you can send your materials out to those addresses – making a quick but very effective form of networking. Remember to put your name prominently on your materials so that people recognise them as your work.

Propose a collaboration
If you were really impressed by the research of someone you met at a conference, and your work is in similar areas, then you could propose a collaboration. Collaborating with other researchers is a great way to broaden your knowledge and to gather larger or more intricate pools of data, and a successful collaboration can be a boon for both parties.
Inevitably, however, collaborations don't always work out and they are generally very slow to produce any useable research due to the administrative and communicative challenges presented by working with someone at a distance. However, if you met someone at a conference who you felt had compatible research interests and work style with you, then once you get home you can think about a project that you could work on together and send your ideas to see if they're interested.
Ask questions after talks
When you go to see a talk at a conference, there will almost always be time at the end for comments, questions, or feedback from the audience. This is the time at which some of the most informative and productive discussion occurs, so don't be afraid to join in! You could ask the presenter about their methods or about other studies which they are planning for the future.
Some of the most interesting answers come from asking the speaker to speculate on an open question in the field, or to share some of their newest ideas which are currently under development. If you ask a question that's particularly poignant, or one that the presenter isn't able to answer in time, you can meet up with them afterwards to discuss further and exchange details.
Attend the social events
As well as the academic events, don't underestimate the importance of social events such as dinners, parties, or sight-seeing trips. These events are usually more casual and informal than the academic events, and they can be a great chance to get to know the other conference attendees in a more low-key setting.
While it can be great to network at social events, remember it's also a time to relax after a long day or several days of conferencing. Make sure to enjoy yourself as well! (Just don't get too drunk.)
Check out our guide to attending social events at a conference for more information on how to make the most of these opportunities.
Bring business cards
Whenever you're attending a conference, it's always helpful to bring some business cards with you. They needn't be fancy, but a simple card with your name, university affiliation, and email address on them will make your networking much smoother. When you've had a productive conversation with someone and you'd like to keep in touch, offer them a business card so that they'll have your email address if they should ever want to contact you.
Make sure to check out our insight into 4 business card mistakes you definitely don't want to make.
Put your email address on your materials
Another great tip for sharing your email address is this: if you're giving a presentation, then make sure that your email address is visible either on your poster or on your slides. This means people can note down your contact details and get in touch with you after the conference if they have questions about your work.
As previously stated, make sure include a proper page or slide that has your name, company and contact details on it for when you start sending your work out to all those email addresses you've collected.
Network with people of all levels of seniority
When academics are just starting out their career and are going to their first conference, it's common for them to feel as if it's only appropriate for them to talk to other junior academics. But in fact, that's not the case. Senior academics and even full professors will usually be quite happy to talk to academics at any stage in their career, and you can learn a whole lot from someone who has extensive experience of working in your field.
For a successful networking connection, find a balance
So here's the big question: what does networking look like in practice? Well, the good news is that it isn't terribly complicated – you just have to find people to talk to who might be able to help you with issues related to your career. What you are trying to do is establish a reciprocal relationship, where you can both help or inform each other. For this reason, try to find a balance when talking to people for networking purposes. You want to send a roughly equal amount of time discussing your work and their work, so that you both gain something. Don't be shy about telling people what your research is about and why they might find it to be interesting. Even if you're a lot more junior than the person you're talking to, they are still likely to be interested in your work if it is within their field.
Attending conferences is vital for every academic. Not only do you get the chance to hear about the latest research in your field and to get feedback on your projects, but they are also an essential venue for networking.
Networking is a concept which has a bad reputation among many academics, bringing to mind sleazy or disingenuous pole climbing more than honest interactions. But it needn't be that way! In fact, networking should be about getting in contact with people whom you like and respect, so that you can share your ideas and you can both benefit from each other's perspectives. When you're chatting in a friendly way with an acquaintance at a conference, that's networking. When you get to know a new person at a conference dinner, that's networking. And when you get into a heated debate about a topic in your field after a talk, that can be networking too!
In order to build up rapport with someone, you should ask them lots of questions as well as talking about your own work. Almost everyone likes talking about themselves and will be happy to answer your questions about their work and their opinions. Below we've included a list of questions to help you get started. (Some may be quite obvious in the context of this Insight, but in the heat of the moment, it's not unheard of to get tongue-tied, and it always pays to be prepared.)
10 questions to help you network at a conference
What did you think of the keynote speech? You can assume that most people will have attended the conference keynote speech and that it's a subject of interest to everyone. Ask whether they agreed with the arguments that the keynote speaker made, and if they agree with their approaches.
Have you been to this conference before? You can find out some funny information by asking about going on in previous years, and you might get an insight into how essential this conference is considered to be.
What's the most interesting talk you've seen so far? It's always advisable to ask about what was interesting, rather than important or prestigious. The interesting talks tend to be the ones which are challenging to existing perspectives or which provide and unexpected point of view.
What are you working on right now? A good question to ask at any academic event. Every academic will be able to talk to you extensively about their current work, and you can ask for more details if the subject is interesting to you.
Which institution are you based at? Which city is it in? Don't be afraid to be a bit informal! If the person you're talking to is based in New York and you've always wanted to travel there, then tell them so. You can chat about the city's music, food, housing, and parks as well as the research which is done there.
Have you read [recent book in your field]? Another safe question is to ask about their opinions on a major book in the field that has been released recently.
Do you know anyone at [your institution]? Academia is a small world in some ways, so it's not unlikely that the person you're talking to might know someone who works in your department. Ask and you might discover a mutual connection.
Are you attending other conferences or events this year? Get the inside scoop on which events are considered essentials and which ones you can skip. Plus you might discover that you're both heading to the same event later in the year.
Are you speaking at any conferences this year? People are often proud of the speaking engagement that they have lined up and would love to tell you about them. And you get to hear a preview of what will be at upcoming conferences.
What's the best place you've eaten here? You don't have to talk about work all the time! Get some recommendations for places to eat or to visit and share some of the places that you've been to.
Download the Conference Monkey Directory - 6 Month Conference List
---
Top Blog Posts to Read:
What's the difference between a conference, a seminar, a workshop and a symposium?
8 Benefits of Attending Conferences
What Should Women Wear to Academic Conferences?
What Should Men Wear To Academic Conferences?
A Guide to Asking Good Questions at Conferences
How To Improve Your Public Speaking
How to Get Accepted to an Academic Conference
The Most Embarrassing Moments at Conferences